OM Digital Solutions enriches the lives of people and societies around the world through innovation in imaging and audio technologies.
Our business activities create value, skills and knowledge that is reinvested into developing our organization and communities to create a positive contribution to society.

A platform for innovation
Established as a result of divestiture from Olympus Corporation; OM Digital Solutions delivers innovation to the imaging and audio markets through the world's first waterproof consumer camera, a lightweight and portable camera system developed on the Micro Four Thirds standard in the form of OM and PEN series of cameras, M.Zuiko lenses with their excellent optical performance and portability, and voice recorders which have achieved top market share in Japan.
Manufacturing prowess, diverse global human resources, and a deep connection with our customers, gives OM Digital Solutions a competitive advantage and supports continual innovation.
Through continual reinvestment into society and our organization, we will strengthen these capabilities and strive to deliver innovation into the future.
Manufacturing Prowess
Technology
resources

Manufacturing
capabilities

Full cycle
product
development

Diverse
global human
resources

Customer
connection

Two business domains to meet the changing needs of society
The impact of technological evolution on modern society is immense and constantly evolving. It also drives society to seek inner fulfillment through experiences beyond the digital, encouraging connections with the world around them; increasing awareness of the need to create a sustainable environment in the future.
The changing needs of society provide OM Digital Solutions with opportunities for growth through our deep and detailed understanding of the real world needs of the consumer.
Through our Consumer Business domain, we create and provide experiences that enhance life outdoors, and will continue to do so through the continual development of OM SYSTEM brand and its strong affinity with the outdoors.
The Solutions Business domain takes on the challenge of creating innovations to achieve sustainable growth in the future, leveraging technological assets we have accumulated thus far to facilitate resolutions to business and commercial challenges promoting future prosperity.
Consumer
business domain

Solutions
business domain

Enhancing outdoor life and resolving challenges
We drive innovation that meets the demands of both society and our customers in two business domains.
In the consumer business domain, we've established the OM SYSTEM brand, which is deeply rooted in the outdoors. Our objective is to create products that embody limitless possibilities, enabling us to link our offerings and services to the outdoor lifestyle, ultimately enhancing the well-being of our customers and society.
In the solutions business domain, we develop technological resources to generate value, address the concerns of our corporate clients, and develop solutions that contribute to overcoming societal challenges. Leveraging our expertise and assets, we strive to provide effective resolutions faced by both our business partners and the broader community.
Products and services
that enhance life outdoors

Providing solutions
that assist businesses
and challenges in society

Creating global value for meaningful lives
Our business activities align with our mission of improving lives globally, addressing societal challenges, and benefiting the environment. This fosters economic value and maximizes cash flow through our offerings. We have created a value cycle that reinvests in innovation and drives sustainable growth for our community and organization.
Social value
Economic value

To enrich the lives of people across the world
Consumer business domain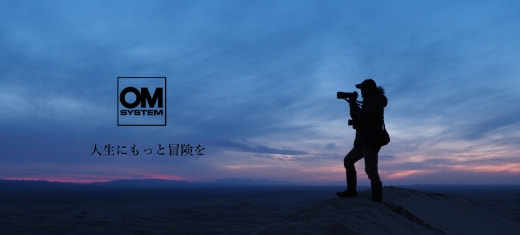 We focus on the customer to develop products and services that enhance the value of life outdoors, such as cameras, lenses, voice recorders, and binoculars.
Solutions business domain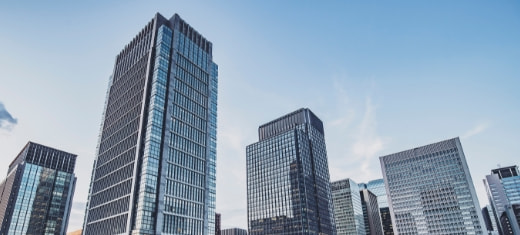 We work to solve the challenges of our corporate customers, create value together with them and contribute to the sustainable development of industries. This is achieved through leveraging the technical resources of our company to product solutions built around 5 pillars; 'seeing', 'listening', 'preserving', 'telling' and 'utilization'.